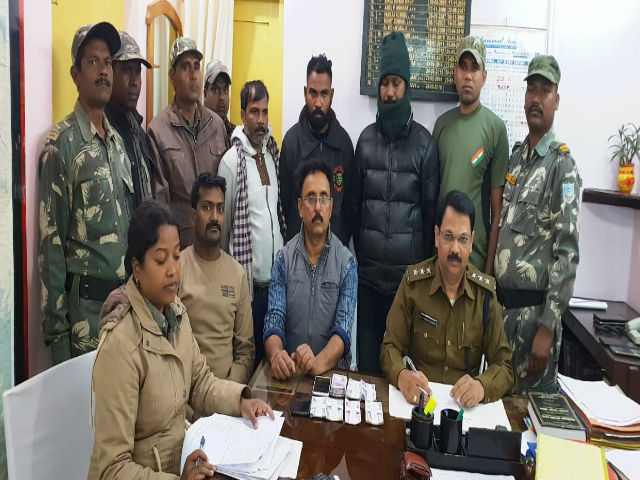 On the trail of the youth arrested with fake notes in Kiriburu district of West Singhbhum district, the police has arrested three people from the inter-state gang, who have made fake notes business. Among the arrested accused, the inter-gang gang involved Sanjeev Giri, Yar Mohammad and Chittaranjan Behera. A total of 28 thousand fake notes have been recovered from the accused.
The gang has spent millions of fake notes in Kiriburu and other adjoining areas including Odisha. Due to this, the business was growing rapidly in the vicinity of Kiriburu. The people involved in the gang were filling petrol and selling other similarities. The disclosure was made when a person filling petrol at the local Saranda Fuel Center by giving counterfeit notes. In lieu of filling petrol, he gave fake notes to the petrol pump owner.
On the complaint, on the instructions of SP Chandan Jha, team was formed and raided in the area. Three people have been arrested after the raids. For the arrest of other persons involved in the gang, the police have been raiding in different places. Giving this information, police sub-divisional officer Dr Hiralal Ravi said that meat-roaster businessman Yar Mohammad, a resident of Kiribururu, who was working for counterfeit currency notes, was taken into custody.
Gang-racket arrested
On the trail of Yaar Mohammad, gang robbery Sanjeev Kumar Giri and Chittaranjan Behera were arrested from Chandua of Odisha's Keonjhar district. The fake notes of Rs 16 thousand 5 hundred rupees were recovered from these two. Another accused Devshis Mohanty is absconding in the business of counterfeit notes.
Source :- EEnadu India