Chaibasa IAS officer has put his effort and his enginnering mind set to create low cost innovation to prevent the spread of coronavirus in West Singhbhum.
Phone Booth
In the Sadar Hospital, Chaibasa, a sample collection center was inaugurated on 4th April'20. It will be used to collect nasal and throat swab samples for Covid-19 Testing. This not only reduces the manpower but also provides protection of the health personnel from any expected COVID-19 patient. It also cut down the need for the PPE.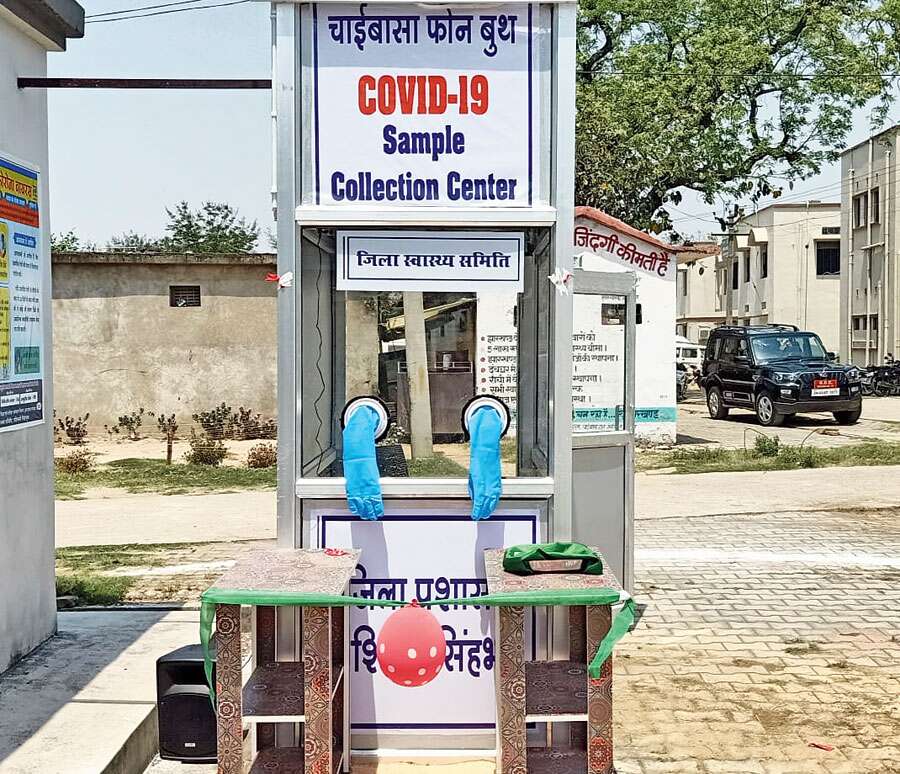 Co-Bot
The remote-controlled robots will serve food and medicines to Covid-19 Patients in two hospitals in West Singbhum district from 14th April'20. This step was taken to protect the doctor and health worker from getting affected with the coronavirus disease, COVID-19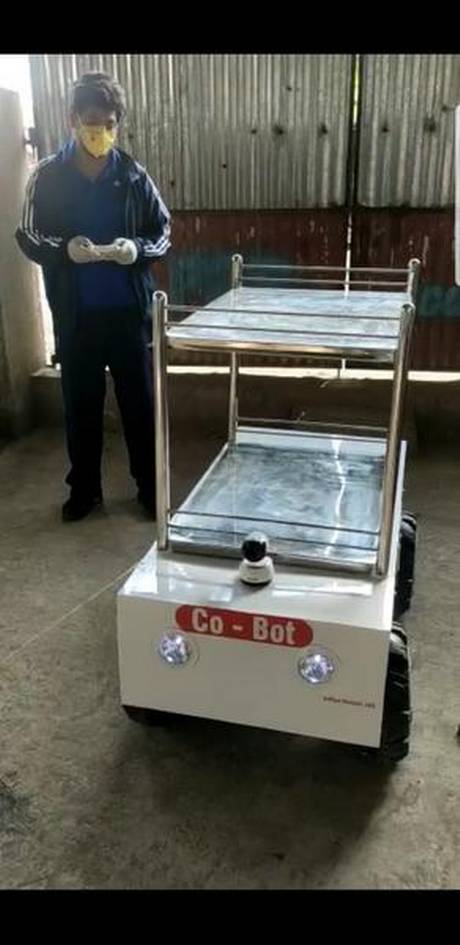 Touch-Free Wash Basin
A washbasin is installed in the district dedicated COVID-19 hospital to prevent touching the washbasin. This will provide safety to health personnel and visitors to the hospital.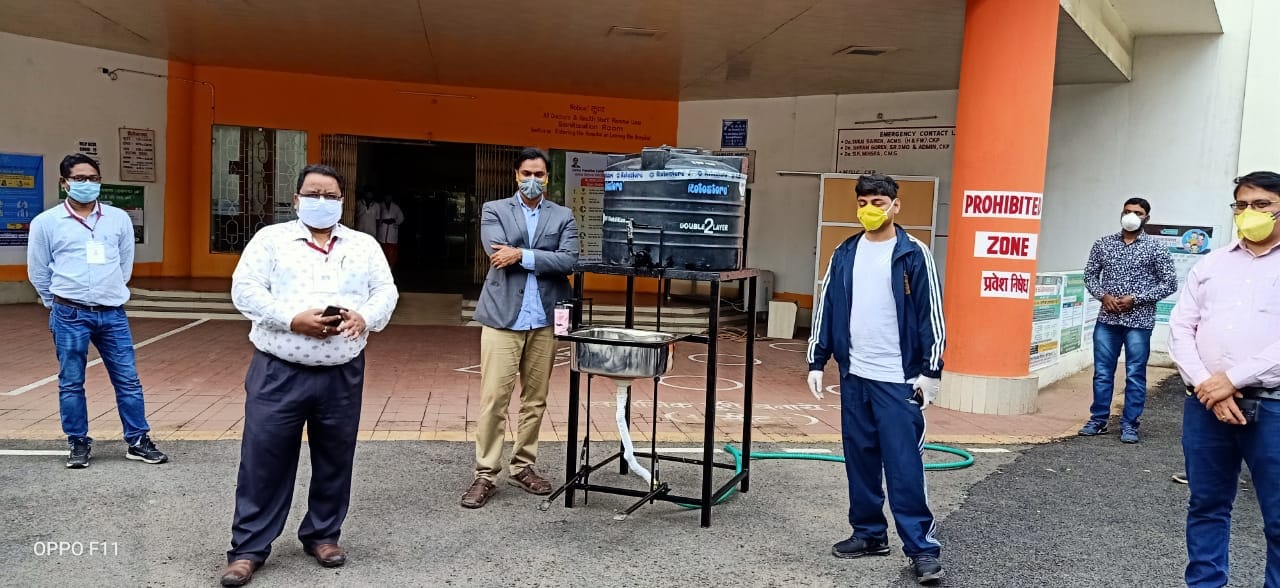 Currency Disinfectant
A currency note and the cheque sanitizer machine was installed in the Bank of India, chaibasa branch to disinfect the currency using UV rays.
Disinfectant Chamber
The full-body disinfectant chamber is installed in the Chakradarpur Railway Hospital. The portable chamber has a mist sprayer through which sanitizer is sprayed throughout the body, disinfecting it in around two minutes.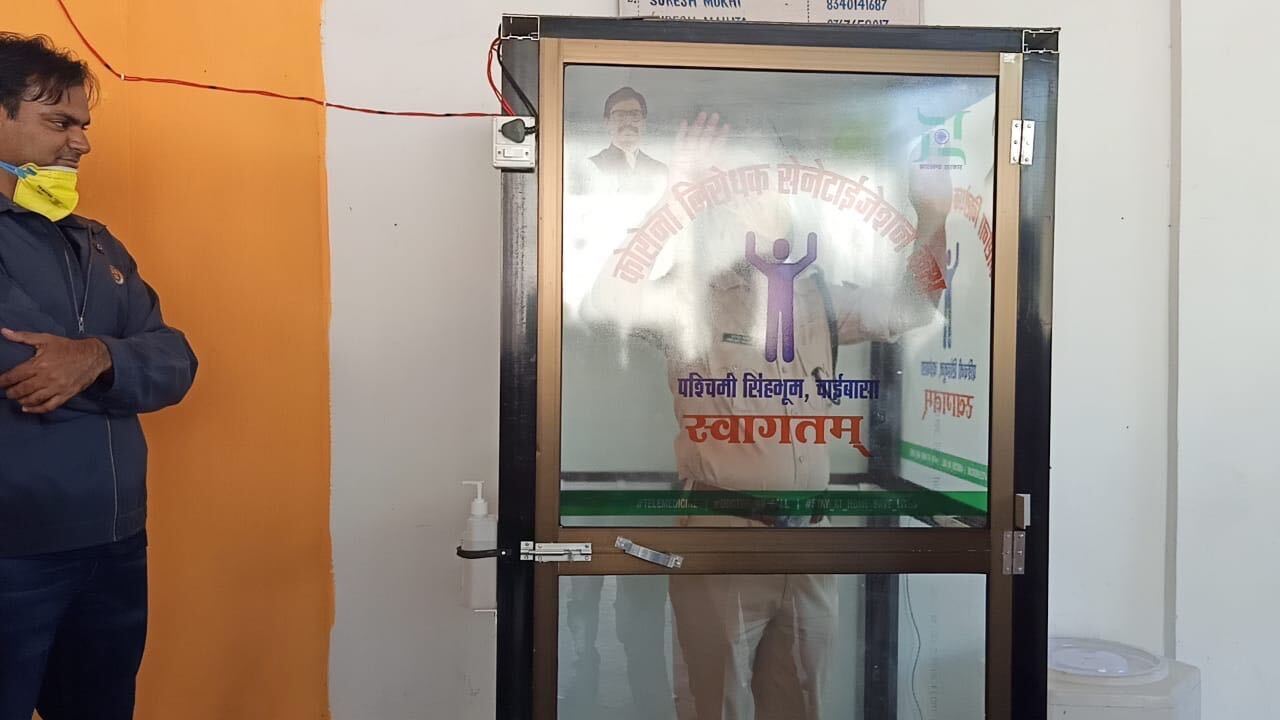 Face Shield
A cheap face shield that prevents bodily fluids from reaching the wearer and is it to be worn in addition to the mask and protective equipment.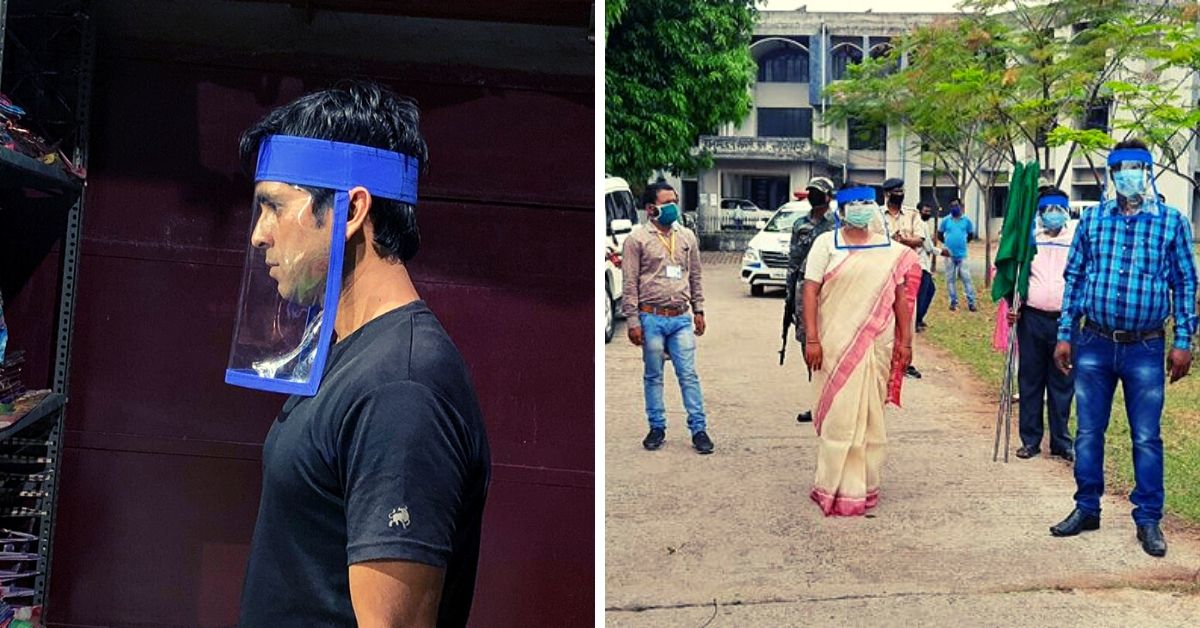 A nice video by WeYoIndia –
#CoronaWarriors Episode-5
Aditya Ranjan @aditya_twitts

This young IAS officer goes beyond the call of duty to lend his hand in the battle against Corona. Take a look@HemantSorenJMM @PRDChaibasa#IndiaFightsCorona #CoronaWarriorsIndia #CoronaWarrior #Extraction #Covid_19 pic.twitter.com/8JEGGQqYwN— WeYo India (@WeYoIndia) April 24, 2020
While West Singbhum Deputy Commissioner Arava Rajkamal and Deputy Development Commissioner Aditya Ranjan is working hard to prevent the spread of coronavirus in West Singbhum, We should help them by –
maintaining social distancing
going out of our homes only when it is necessary
wearing masks while going out
washing hands regularly with soap and using sanitizers
following the rules and guidelines formed by the government