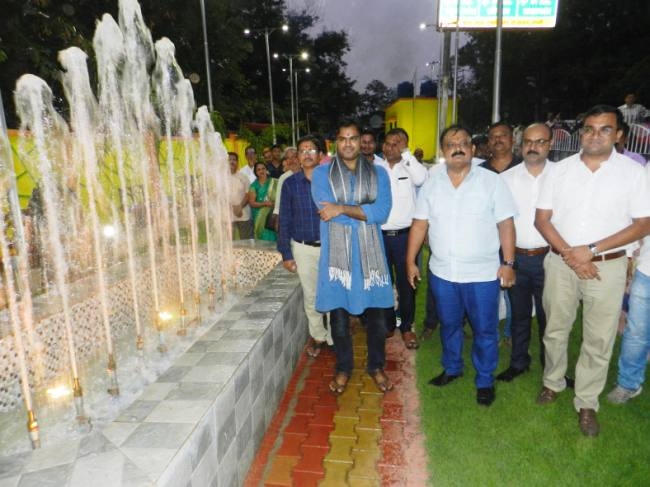 Dada-Dadi Park constructed by the city council for the cost of 95 lakh rupees was inaugurated on Wednesday. With the inauguration of the park, the elderly people living around here can roam in the park during morning and evening and get health benefits. Open gym and swings are built for children and fitness of youth.
Deputy Commissioner Arwa Rajkamal inaugurated the park. While inaugurating Dada-Dadi Park in front of Civil Surgeon Housing on Wednesday, He said that earlier this place used to contain a pile of dirt and garbages. It is a good initiative of the city council that its citizens have availed the benefits. It will be maintained by the city council but if local people also pay attention, the beauty of the park will be enriched.
On the occasion, Municipal Council President Mithilesh Kumar Thakur, Vice President Doma Miz, Sadar Sub-divisional Officer Paritosh Kumar Thakur, District Education Officer Pradeep Kumar Choubey, Executive Officer Abhay Kumar Jha, Provident Fund Officer Kamal Kumar Singh, Sage Vedant Khirwal, Babu of Artha Industries Pvt Ltd Apart from Bhattacharya the Ward Councilor was present.
Features of Dada Dadi Park –
length of the park is 650 Feet and width is 45 feet
There are 200 Bowled Light, 56 street light and 3 fountains
Source – Jagran
Read More on this – Park in Gandhi Tola