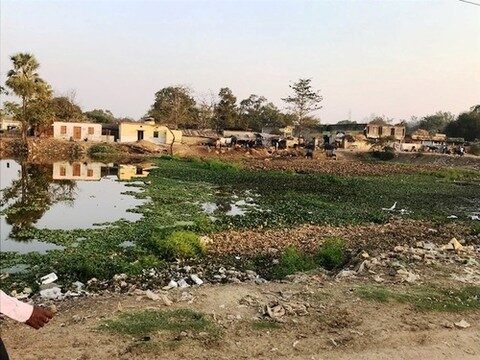 Another good news for people of Chaibasa. First Jubilee Lake, then Dada-Dadi Park and now Joda Talab is going to be renovated and a park is going to be constructed around the lake.
This Winter, the City Council is going to give us a gift for our morning walk in the cold weather. For this, almost all the preparations have been done by the city council. This long-running project of the Chaibasa town, which is pending for several years could be taken up this year. But if it rains heavily in July then the work can stop because the city council will take one month for this process.
On June 18, the City Development Department Ranchi has transferred 6 Crore 13 lakh rupees to Chaibasa Nagar Parishad for the renovation and beautification of Joda Talab. But this money will take around a week to come into the account of the City Council as this amount will be deposited in the accounts of the City Council Chaibasa only after the required order and signature of the Deputy Commissioner.
Subsequently, the Municipal Council will issue tender for the restoration and beautification of Joda Talab. Overall, the restoration and beautification of the added pond will take one month to start. In the meantime, if it rains, then the pond will be filled with water and the contractor will have to stop the work. It will take at least 15 days to clean it.
---
People will get many facilities in and around the pond.
Steel railing will be constructed around the pond. Stone boulder will be applied. A three meter leaf block will be laid. Grass and plantation will be done. The chair will be seated with the block. Two rounded stairs and one straight stair will be installed in the pond. A machine will be installed to filter the water the pond of the small pond so that the filtered water could be brought to the larger pond. ETP (Effect Treatment Plant) and CETP (Common Treatment Plant) will be installed. Three big fountains will be planted with lightning in the bigger pond. Street lights will be mounted around the pond. Besides this, dustbins will be installed to avoid dirt around the pond. The grass will be planted around the pond.
For a long time, the path of restoration and beautification of Joda Talab in the middle of Chaibasa city has become clear. For this, the City Development Department has transferred six crores and 13 lakh rupees to the bank account of City Council Chaibasa. Now a little government process is left, it will be completed soon and the tender will be done so that the work of restoration and beautification can be started.
Source – Jagran
Also see – Dada Dadi Park in Chaibasa