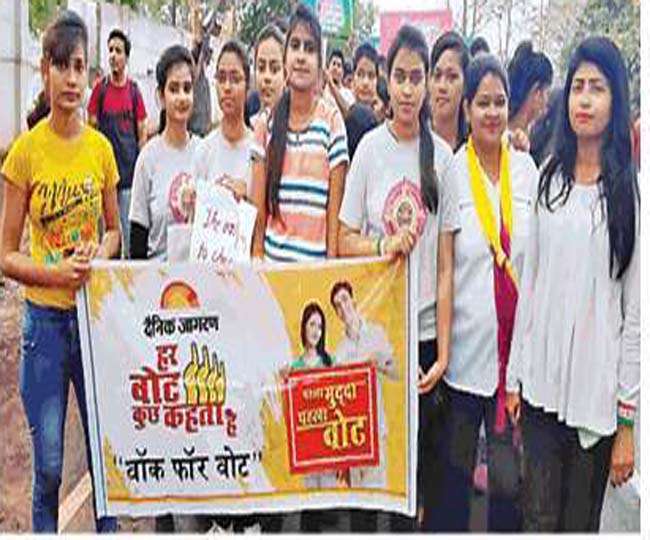 The first issue of Nick Jagran, under the joint vote of Rotary Club and Chaibasa Engineering College under the first vote campaign, was conducted with a mini marathon cum voting trip from Chaibasa Post Office Chowk to Gitilipi Burdha. In this, about 150 students and students of Engineering College took part.
Rotary Club President Baljeet Singh flagged off the mini marathon. People are seen praising the students for running the race to make them aware of voting. After the marathon was completed, all the students and students were refreshed by Rotary Club in the Hotel Saffron Suites. Club officer Gurmukh Singh Khokhan said here before the refreshment voting. People should vote. Through this, they can contribute to strengthening democracy. People are being educated on behalf of Jagran. This is a commendable initiative. People repeated the resolution of pre-snacking
On the occasion college students Nishant Kumar, Dinabandhu Mandal, Mukesh Sanjay, Priyeshu, besides a large number of students were present. It should be known that Jagaran's Votes pass will be concluded on 22nd April with the creation of human chain from seven to nine in the morning. This human chain will be made in the joint venture of Dainik Jagran and Western Singhbhum District Administration. It has appealed to all the citizens to join.
Also see :- Solar Plant in Chaibasa and Chandil
Source :- Jagran