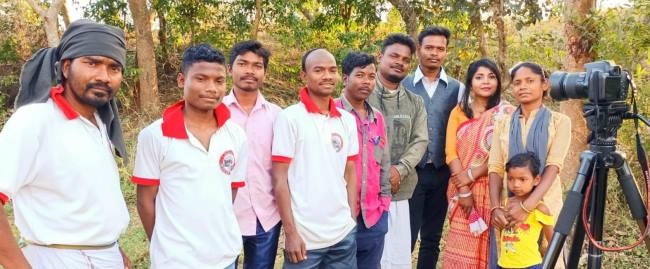 The shooting of a two-and-a-half-hour social film (Roove Huju: Geyaa Judee Taangee Re Taeen Mein) started under the banner of Kolhan Entertainment. The film depicts tribal customs. In today's era, people are forgetting about their past culture. The film will depict the culture of tribals.
The film is produced by Kolhan Entertainment's producer Bablu Banra and director, cameraman, editor as Rajesh Banra. The lead actors in this film are Kuldeep Boyapai, Mithali Honhaga, Soma Soye, Meenu Banra, Damodar Hasada, Shiva Devgam, Sreejon Haiburu.
The shooting of the film will be done in many villages of Kolhan including Chaibasa, Jhinkpani, Rajkharsawan, etc. The film will be released at the end of March. People will be made aware of the film through projectors in many villages.
Also see:- 35 people fined in Chaibasa
Follow us on Facebook and Instagram
Source:- Jagran